Fashion month is almost over, and it is making it's finishing stretch in France!
---
This past week, Paris Fashion Week featured Spring 2016 runway shows from the most iconic couture fashion houses such as Balmain, Chloé, Dior and more. And the festivities brought out some of our favorite celebs, who made their mark with some jaw-dropping attire.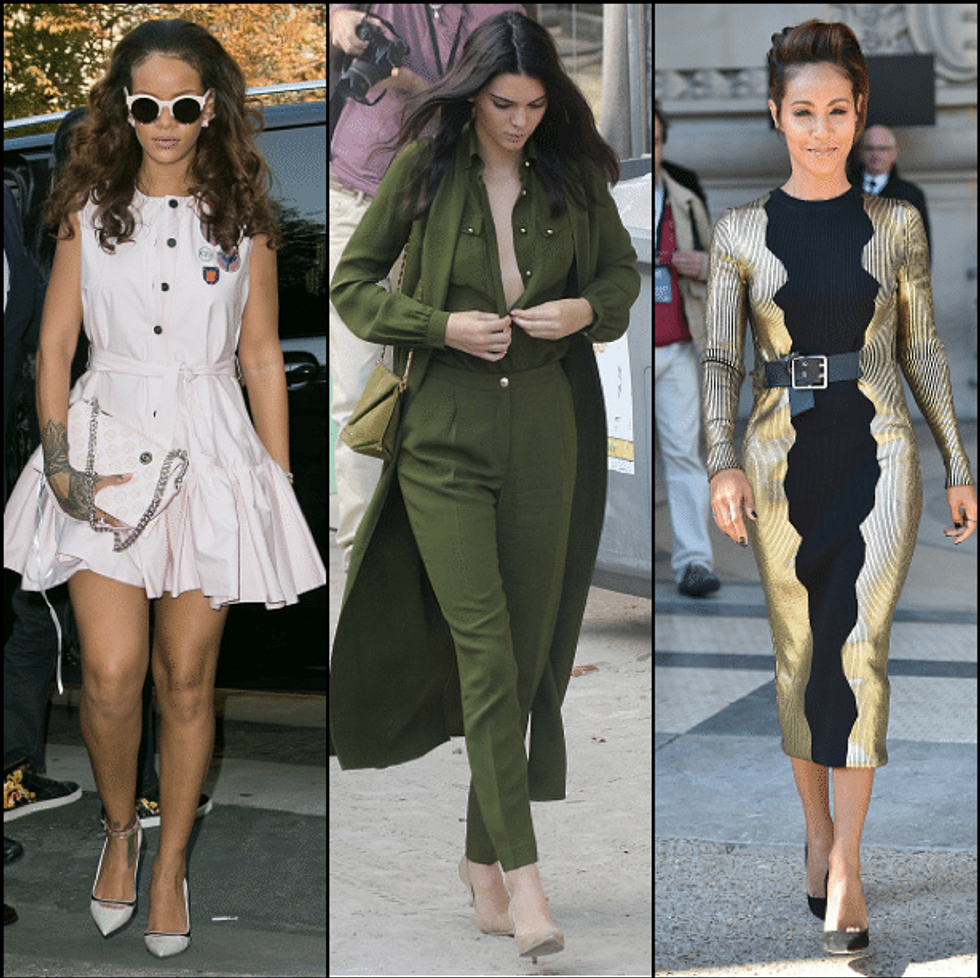 Win, win and win!
Here's some eye-catching looks that you may or may not love: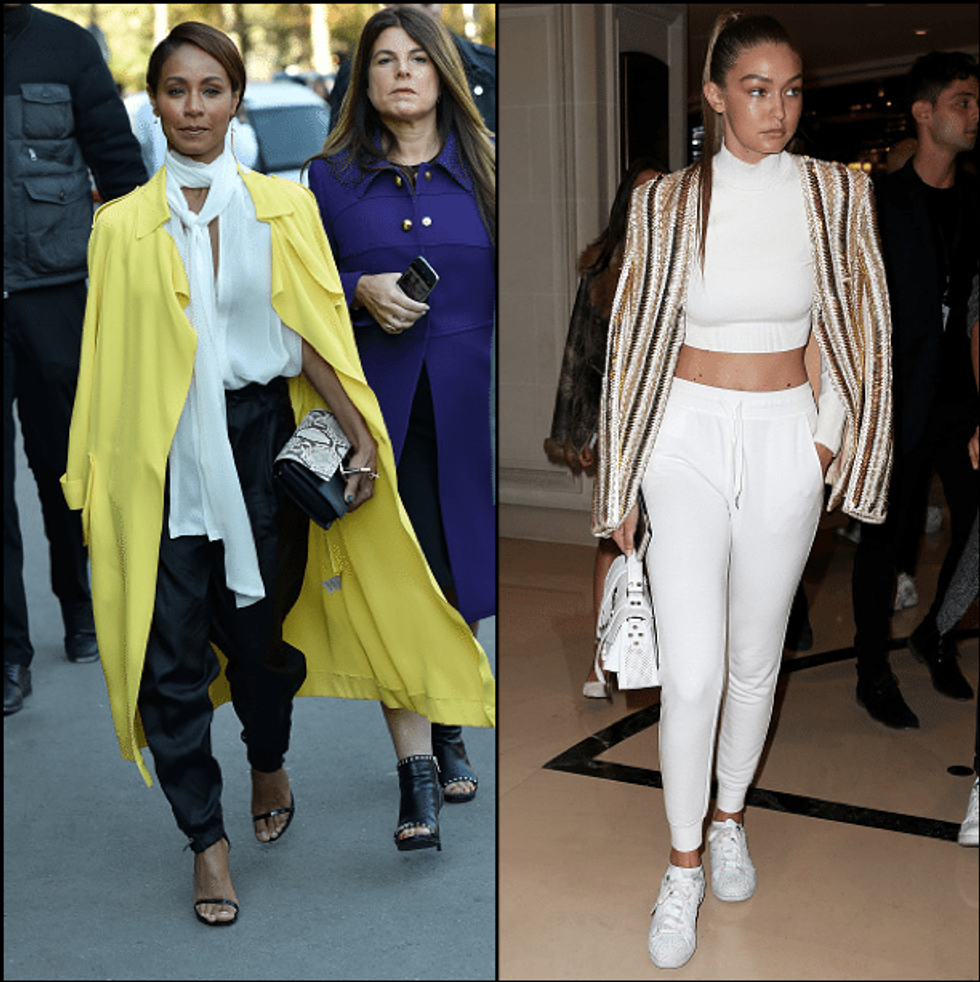 Jada Pinkett-Smith and Gigi Hadid sure know how to play up with outerwear the correct way. I love how Jada chose a vibrant yellow duster coat as her statement piece for this look. The coat pairs well with the bow top and pleated pants. For Gigi, this striped, sequin jacket that is worn as a cape is a true stunner. The bold jacket finish off her all-white look flawlessly.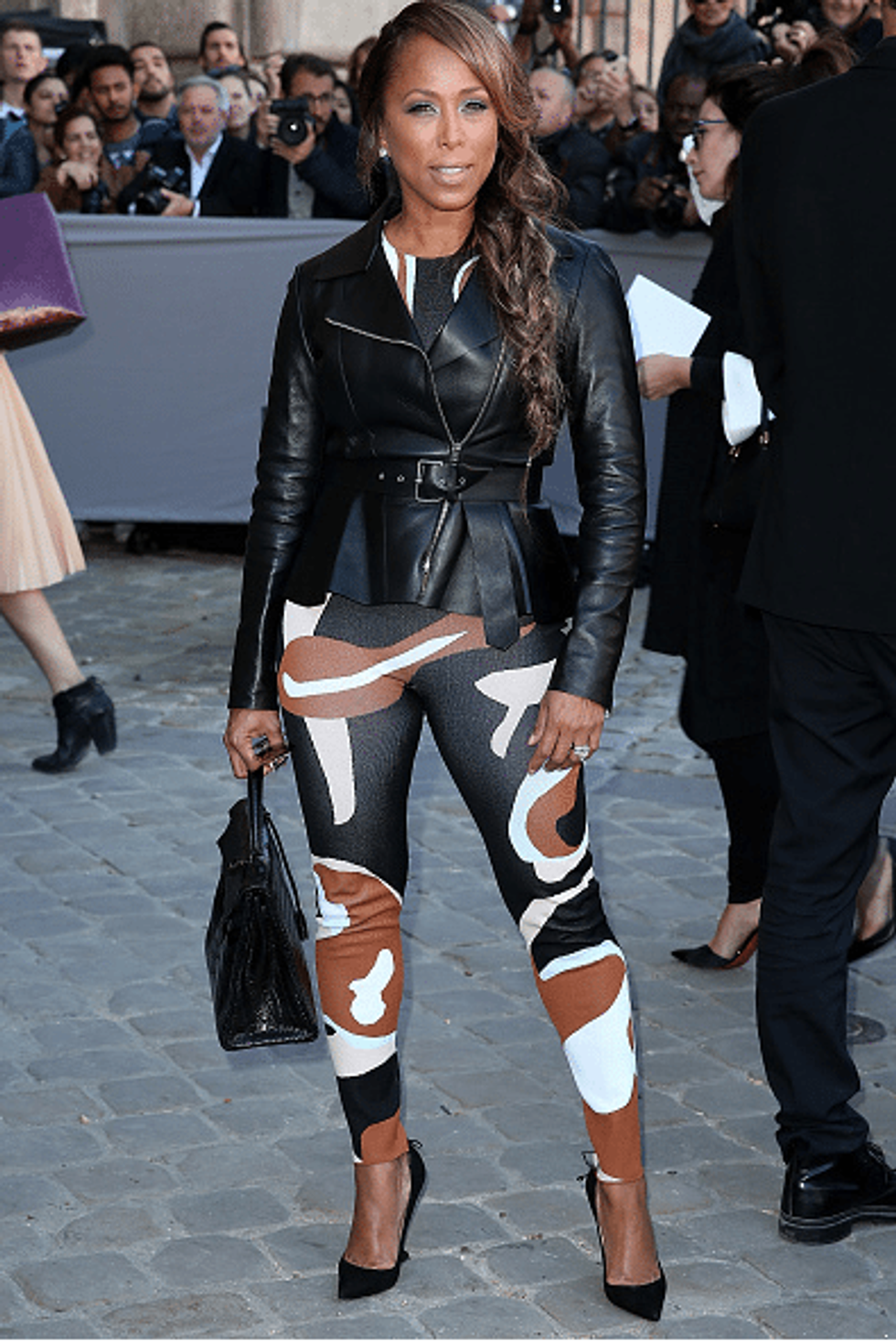 This look on Marjorie Harvey is not a favorite of mine. Usually, I am a fan of leather jackets but it was not needed for this specific outfit.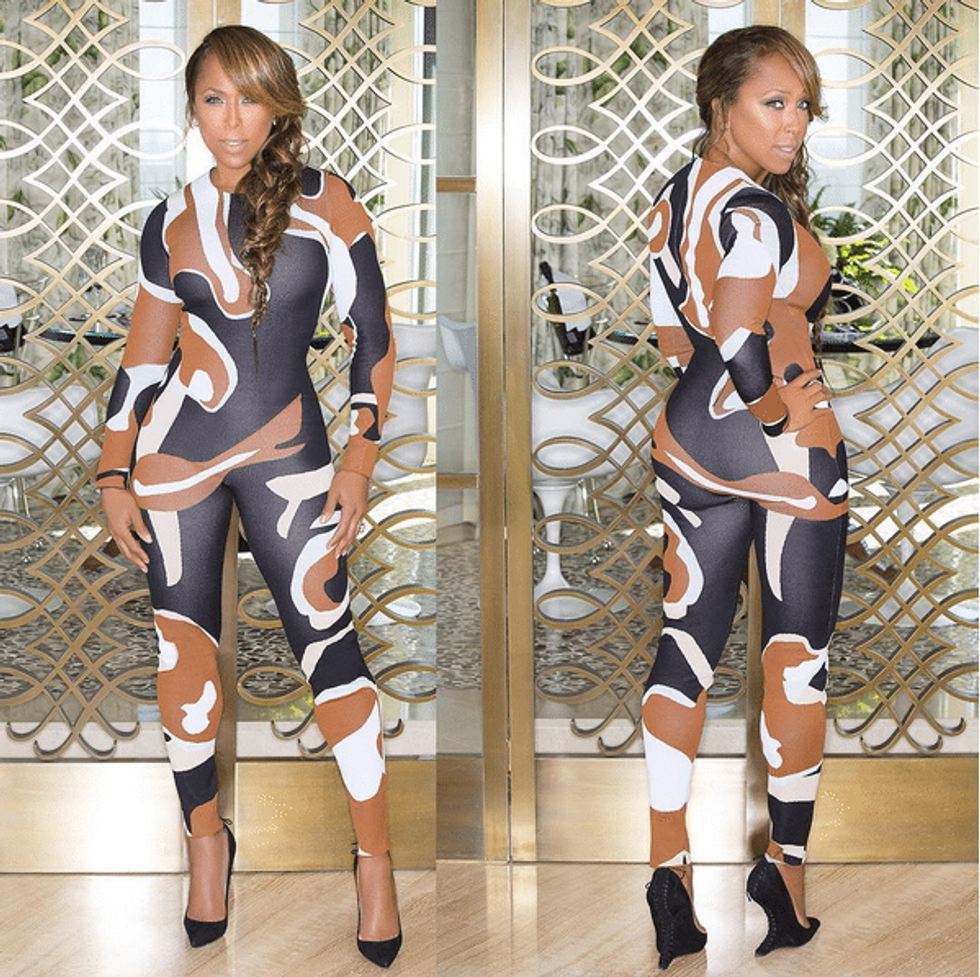 Now without the jacket... this Dior Spring 2016 look was a stunner.   Marjorie is 50 ladies and gentlemen!  She better work!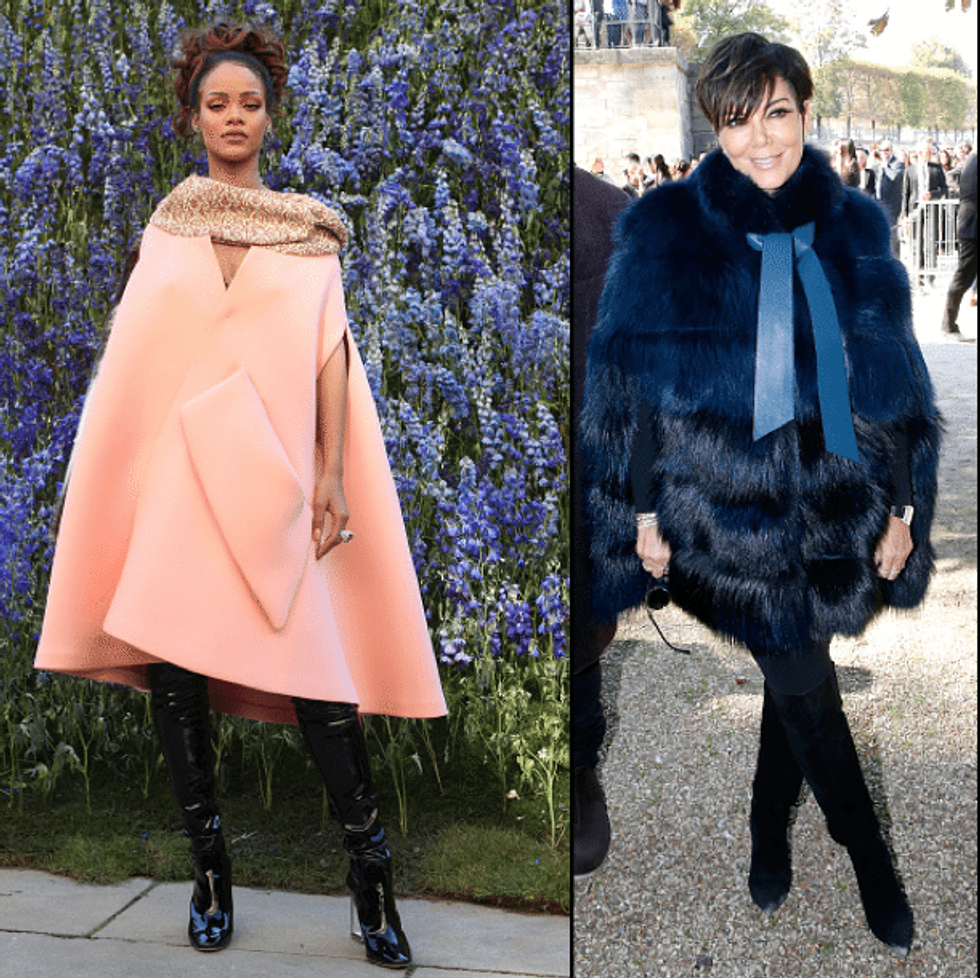 Wearing ponchos and jackets as a full ensemble was definitely a trend for this season's Paris Fashion Week. Some folks were not a huge fan of Rihanna's poncho dress. However, I am a true fan of this entire look (minus the black boots). Maybe I am a little bias but Rihanna can do no wrong in my eyes in terms of fashion.
Meanwhile, I adore furry coats but this look is making coat Kris Jenner bulky. If the coat had the bow/ribbon as a waist coat, it would have given her a flattering shape which would have made me a fan.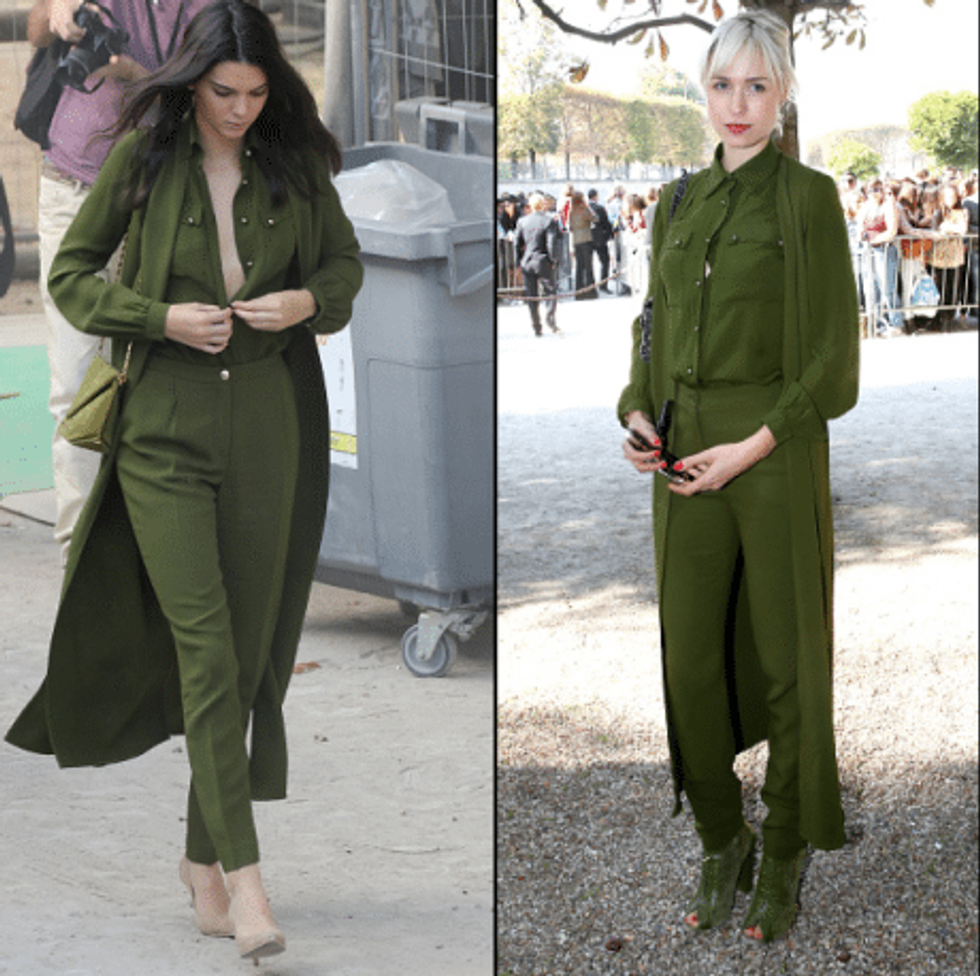 Uh Oh! These ladies donned the same olive green look! If we are choosing who wore it best, I would have to pick Kendall Jenner! I love how she gave the outfit some sex appeal by having the button undone at the top. Plus, the nude heels are great for the monochromatic look because it adds a touch of simplicity.
What made Anne-Sophie Mignaux's look a 'miss' was the green booties.  It's too much green! However, I am a fan of her decision to rock a red lip with the olive green because it makes the outfit a bit more exciting.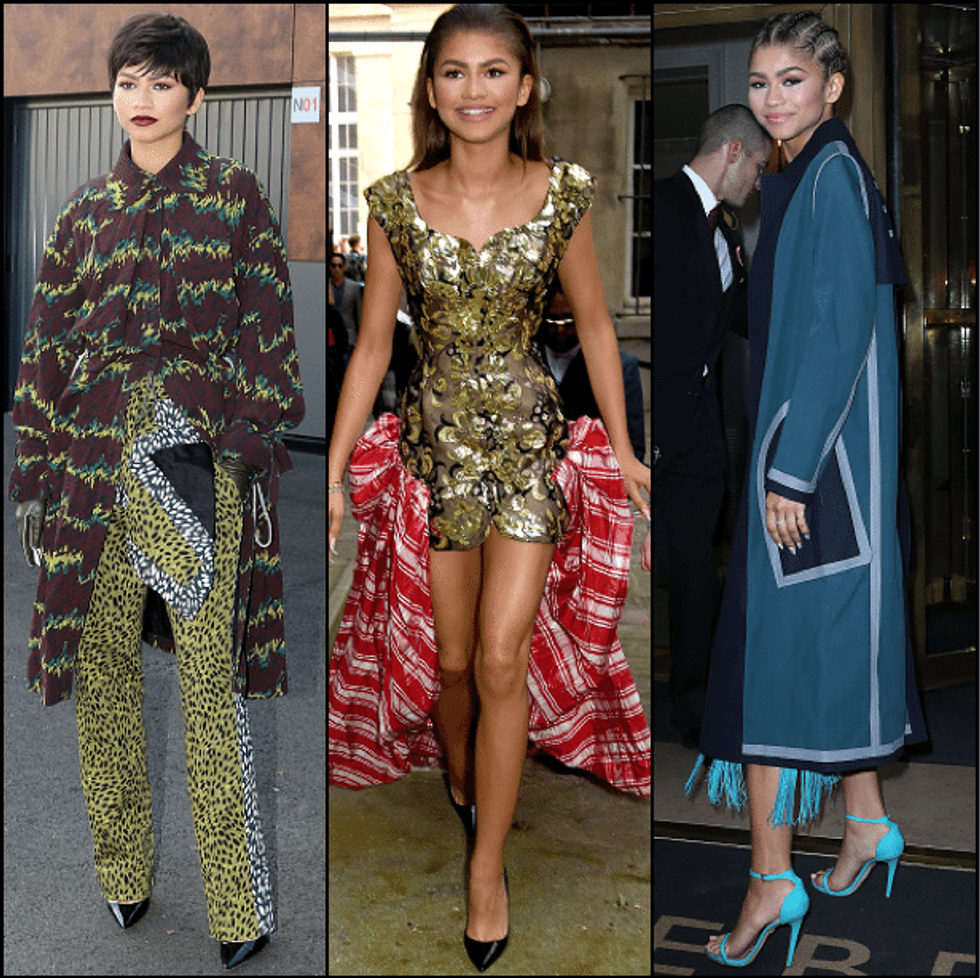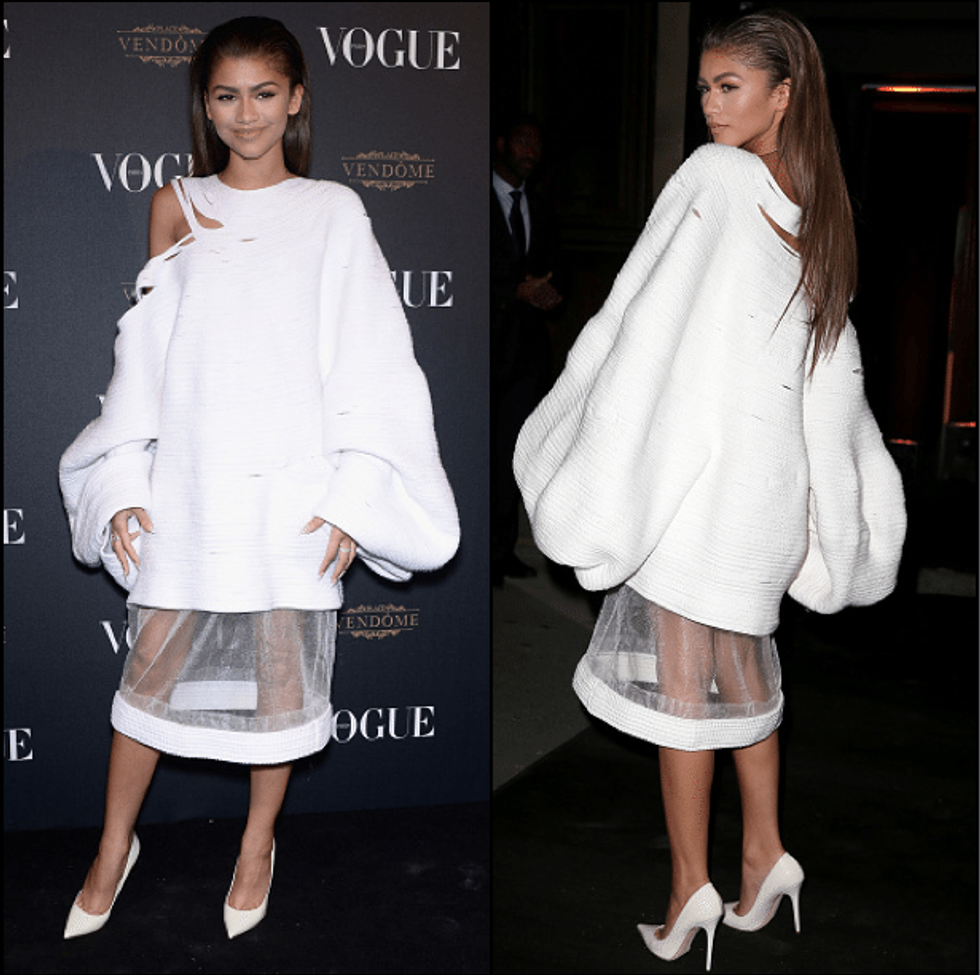 Fashion critics were stunned by Zendaya's outfit and hair choices for Paris Fashion Week. She changes up her hair twice within 24 hours while remaining effortlessly chic in terms of apparel. From Kenzo spring 2016 fashion show to Buro 24/7 Family presentation, Zendaya's style was on point for every event she attended this weekend. Bravo Zendaya!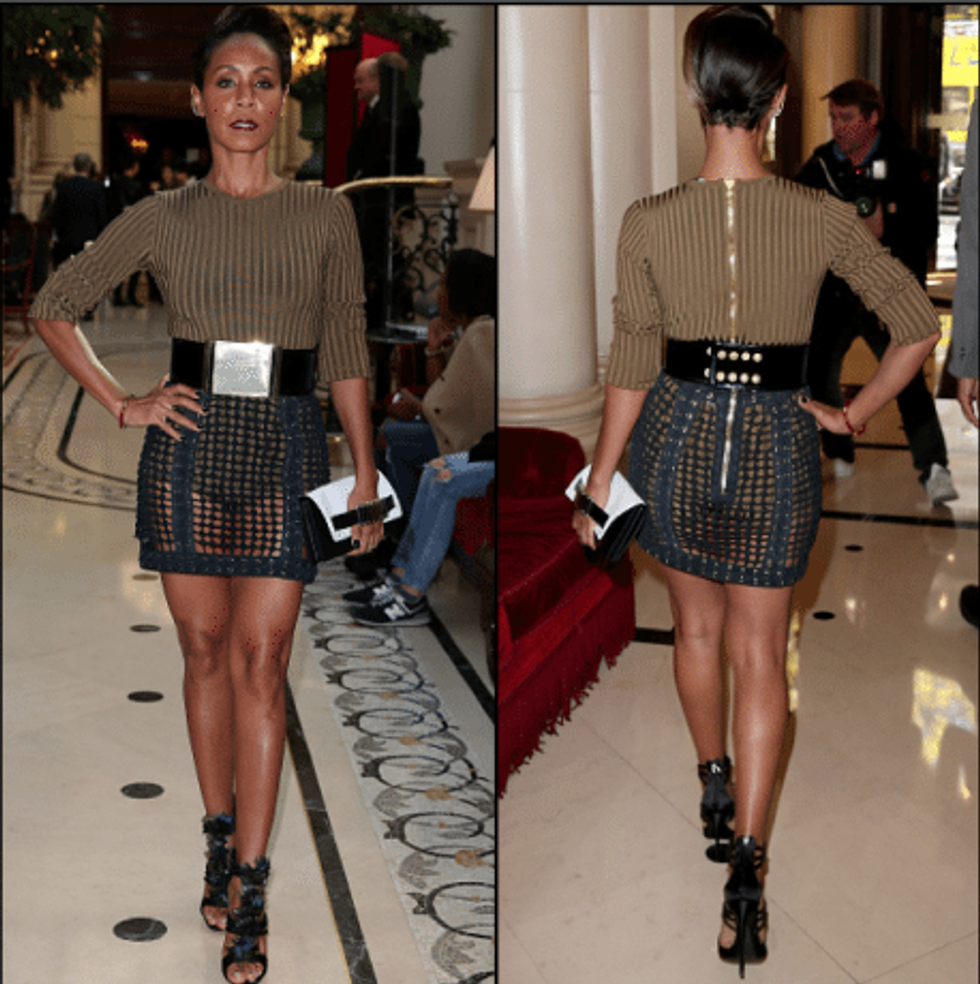 This is one risqué look, but Jada slayed it! The caged mini skirt with the ribbed bodysuit makes her legs look miles long. Plus, the furry pumps are so fun and necessary for this daring outfit. The cinch waist belt shows off her rather flawless figure that I am jealous of. This is definitely a winning look.
These are just some of the many ensembles that caught my attention during Paris Fashion Week.
Which looks caught your eye?
Catch many more in the Gallery !