If there's one thing that can never be said about black women in 2017, it's that we were silent.
From Hollywood to the neighborhood, we've been getting some things off our chest in light of a changing political climate and there's no signs of that slowing down. Interestingly enough, it hasn't just been what's shouted into bullhorns that made an impact this year. Our favorite celebrities have also been showing their stance this year simply by rocking a t-shirt. In fact, political statement t-shirts where you can wear politics on your sleeve seem to be the hottest style staple of the year.
---
Here's a look back at the wokest t-shirts of 2017:
Zendaya's "Respect, Protect, Love the Black Woman" Tee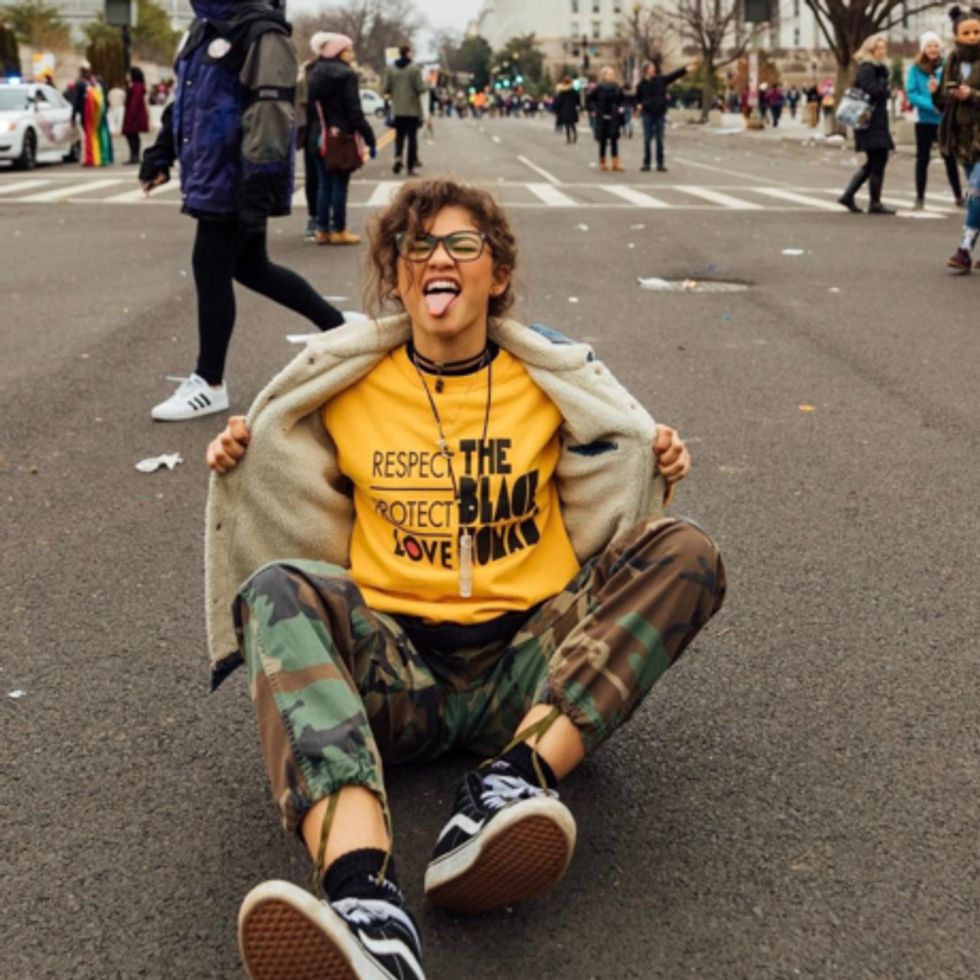 No stranger to uplifting her fellow sister, Zendaya showed her support for black women at the 2017 Women's March in DC this year by rocking this t-shirt from HGC.
Issa Rae's Harriet Tubman Hoodie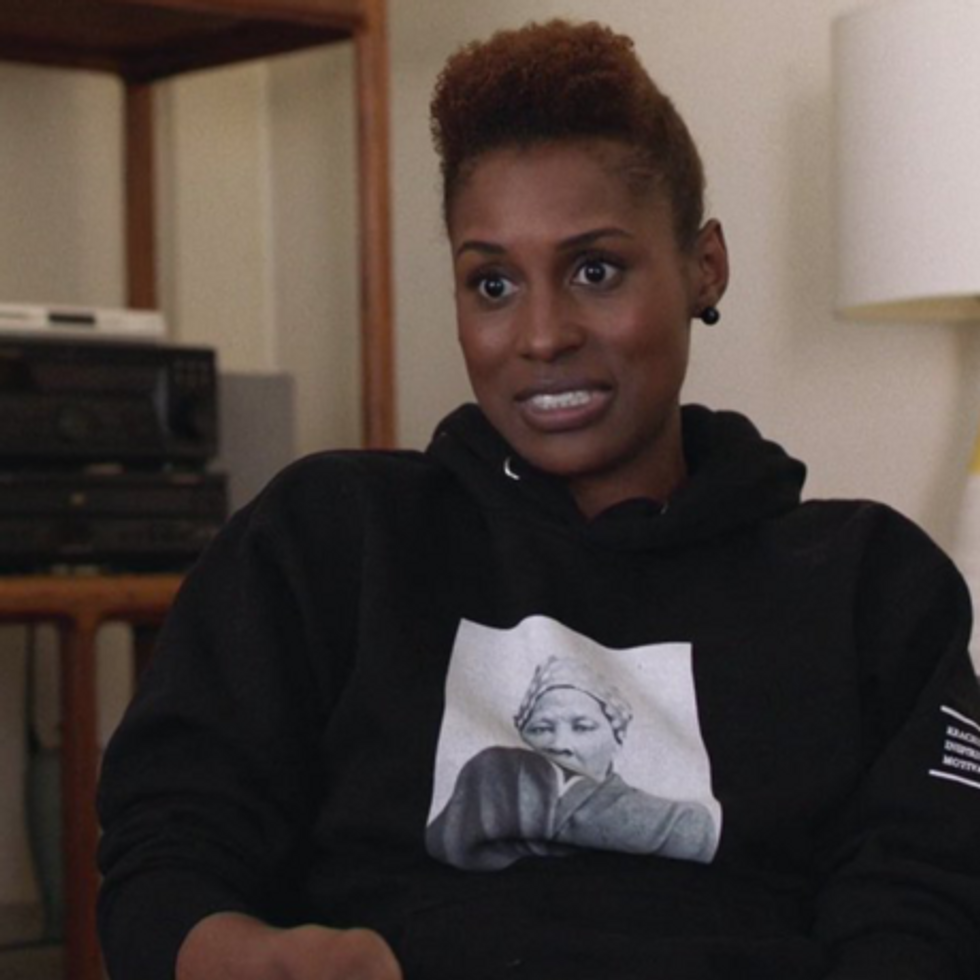 All season on her show, Insecure, Issa and her fellow castmates were dropping major social justice and black pride vibes with their statement t-shirts. Issa's Harriet Tubman hoodie from CRIMES is hands down our favorite shout-out to a black history great.
Yara Shahidi's "Respect Existence or Expect Resistance" Tee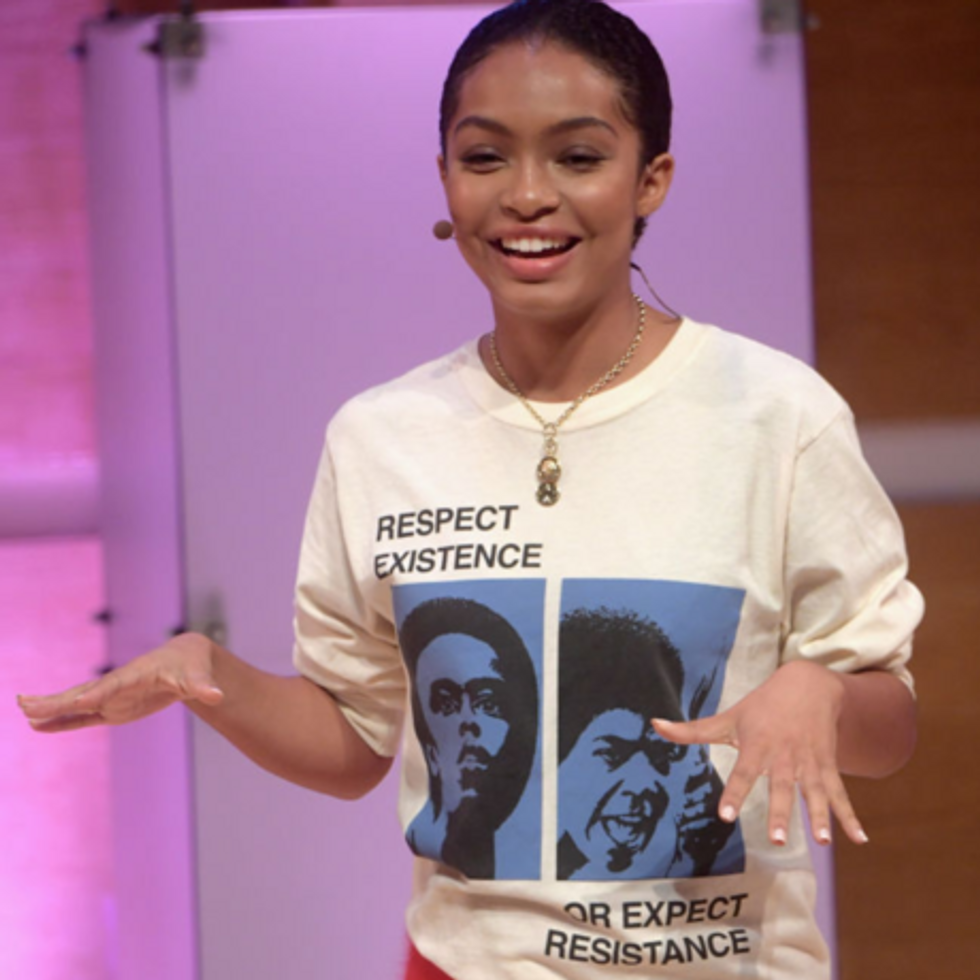 Our favorite little sister paid homage to the 1972 drama, Black Girl, starring Ossie Davis. You can find this shirt online for under $50.
Zoe Kravitz's "Women Are Smarter" White Tee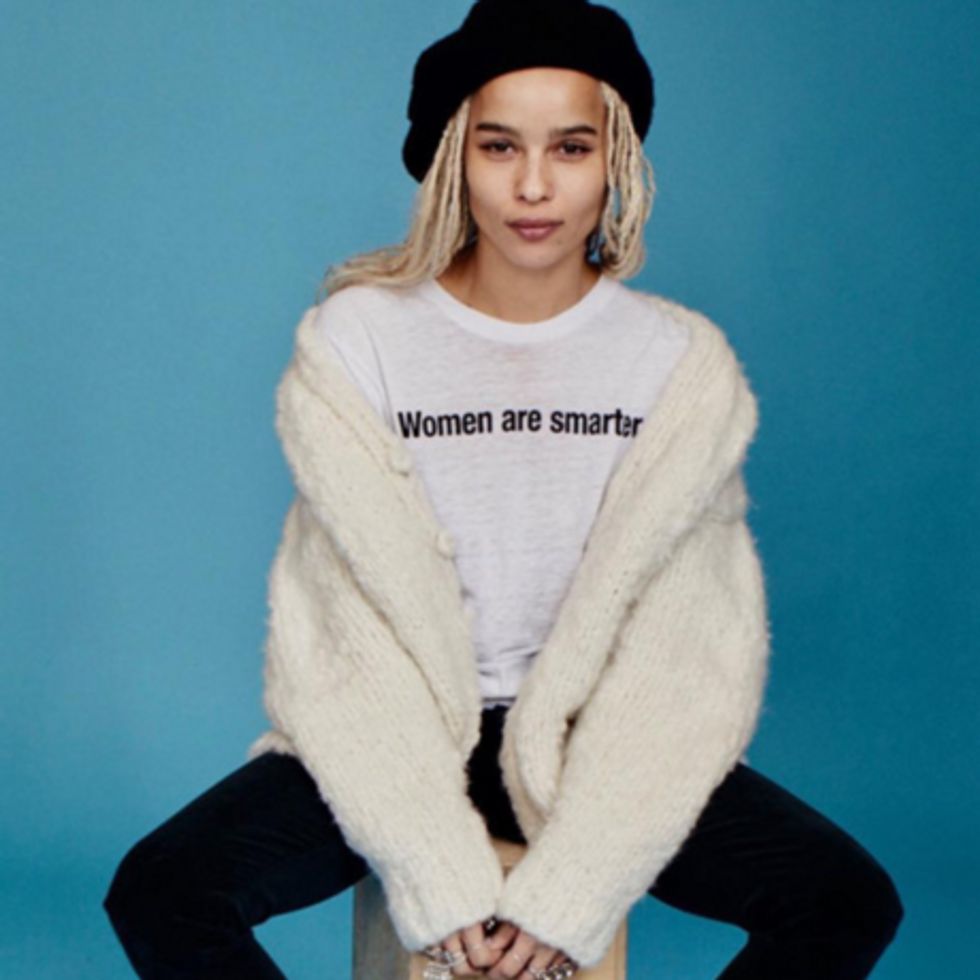 I mean, let's be honest - where's the lie? The bluntly worded t-shirt is made by ItsaSickness, as a way to support this year's Women's March.
Karrueche Tran's "Not My President" Graphic Tee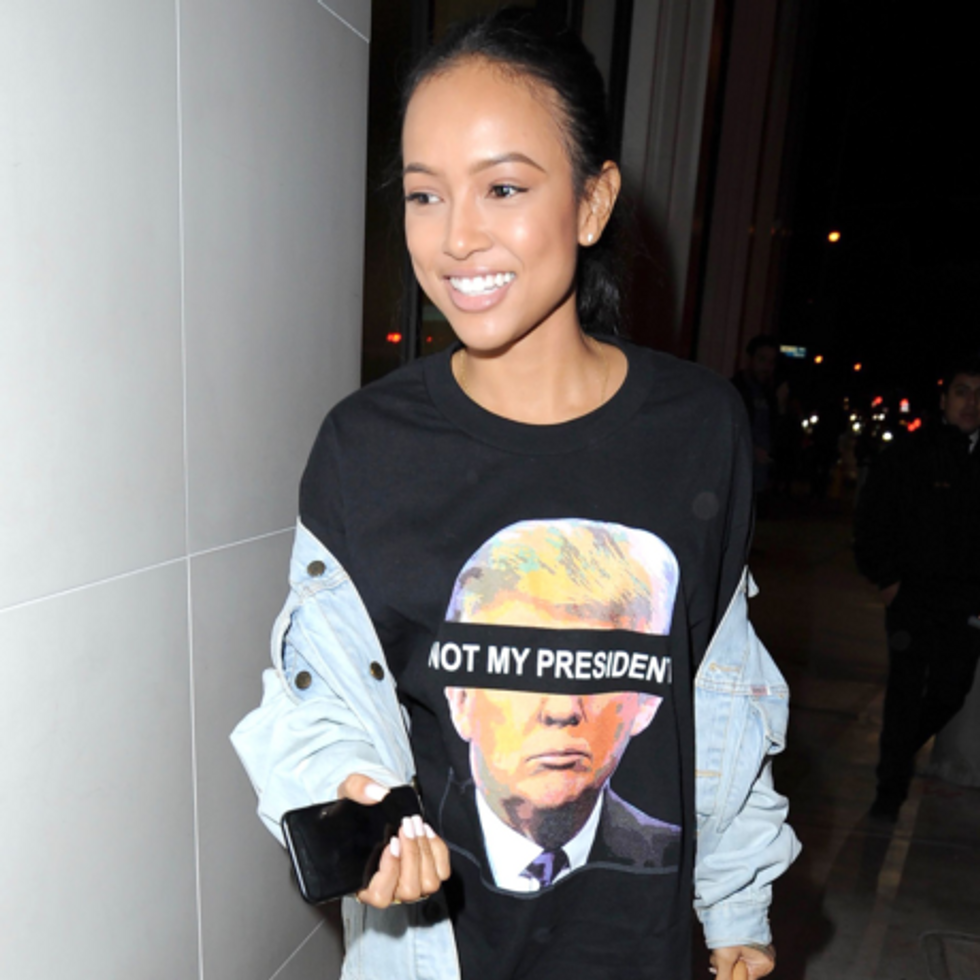 After the 2016 elections, everyone was extremely vocal about their dissapointment of the outcome. We started seeing the "not my president" statement pop up on social media bios, bumper stickers, and t-shirts just like Karrueche's from The Rules Are Simple.
Kehlani's "Remember Where You Came From" Tee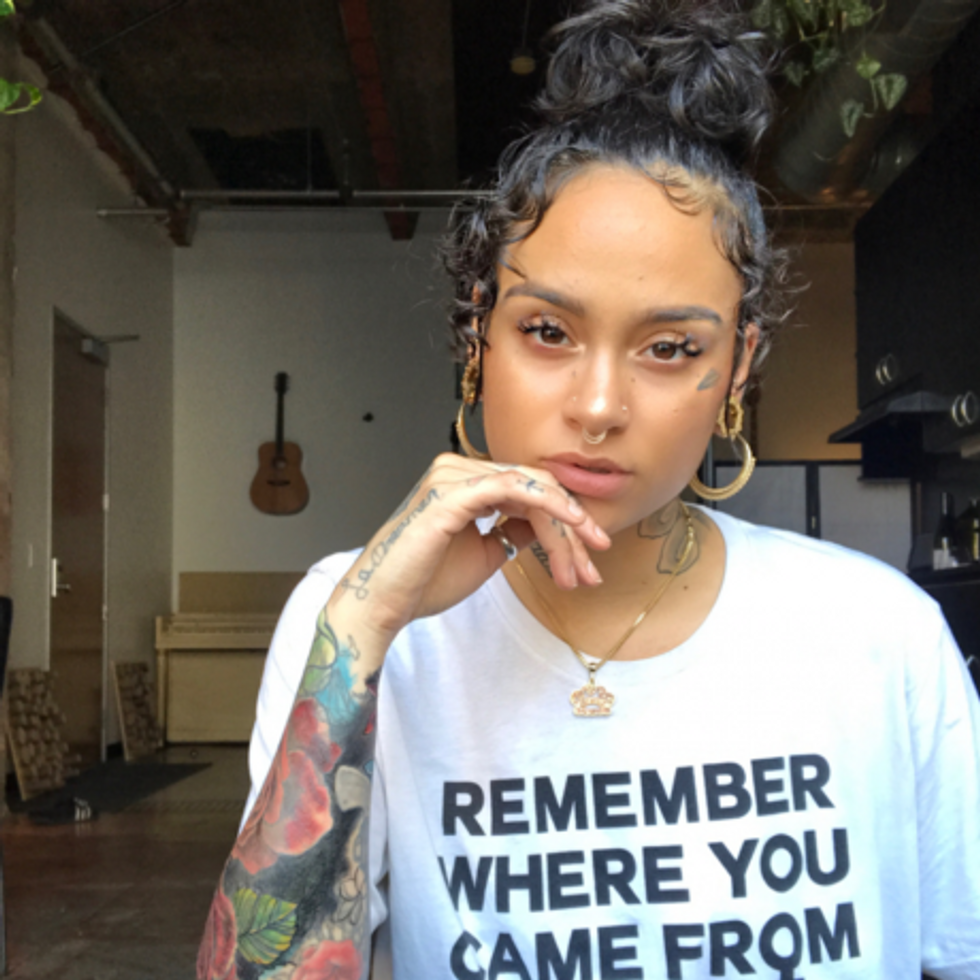 This year, it's felt especially important to reflect on and celebrate our history - no matter where they come from. Kehlani rocked this t-shirt that reminds us to keep our roots in our hearts. You can shop this look at Style Cotton for around $20.
Yvonne Orji's "Michelle Taught Me" Tee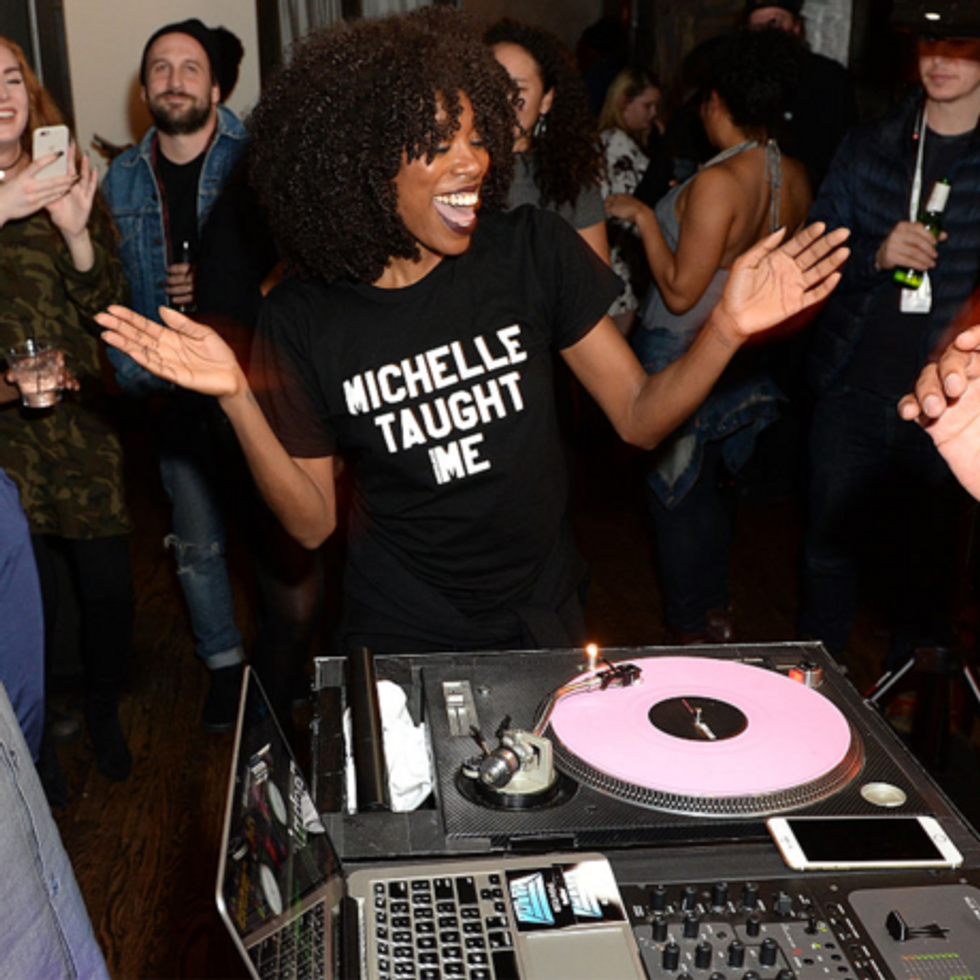 As our favorite first family moved out of the White House this year, we all shed a little tear. Having Michelle Obama to look up to was a pleasure, and we all learned something from it. We loved Yvonne's "Michelle Taught Me" t-shirt by House of Hillary.
Amanda Seales's "I'm not hostile. I'm just passionate" Tee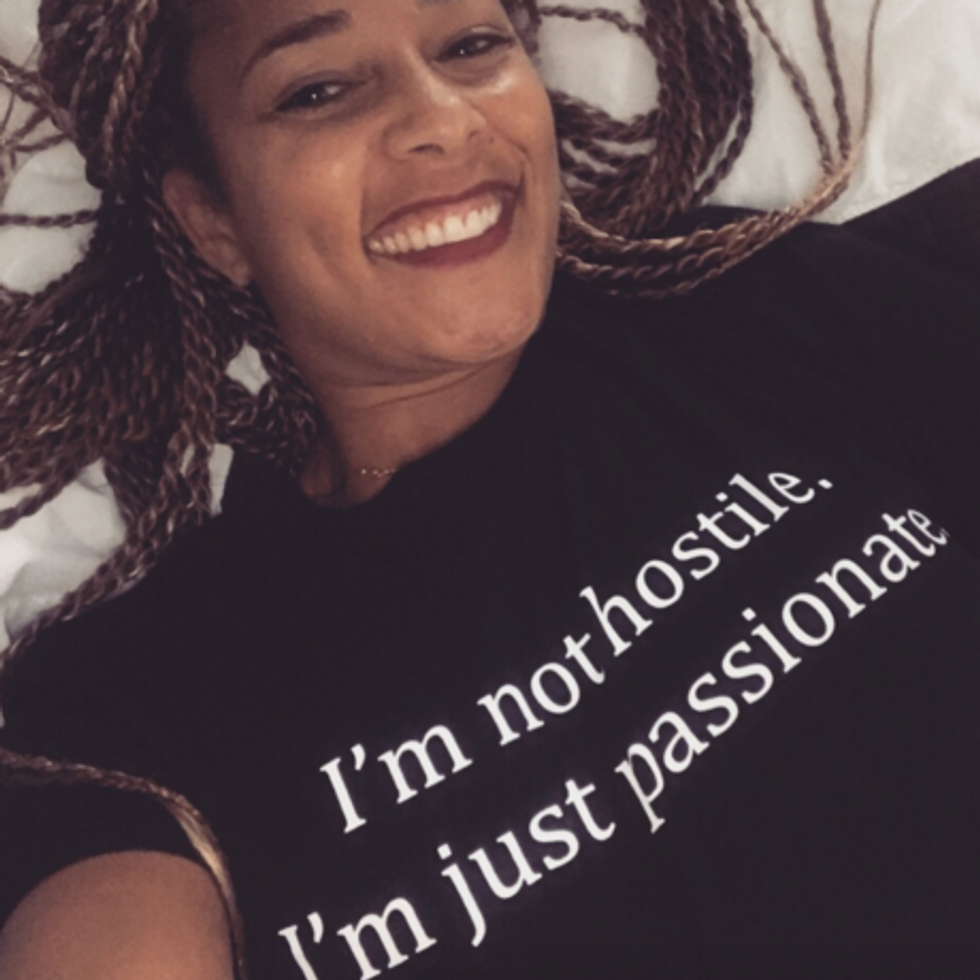 "The reason I am so passionate ― and I'm not hostile, I'm passionate ― is because I've had such a different experience in this country than you," Amanda Seales iconically said to Caitlyn Jenner on Katy Perry's Dinner and Discourse. After Amanda schooled Jenner on the realities of being Black in America and was accused of being 'hostile', Amanda commemorated her mic-drop moment with this t-shirt.
Angela Rye's "We Built This Joint For Free" Tee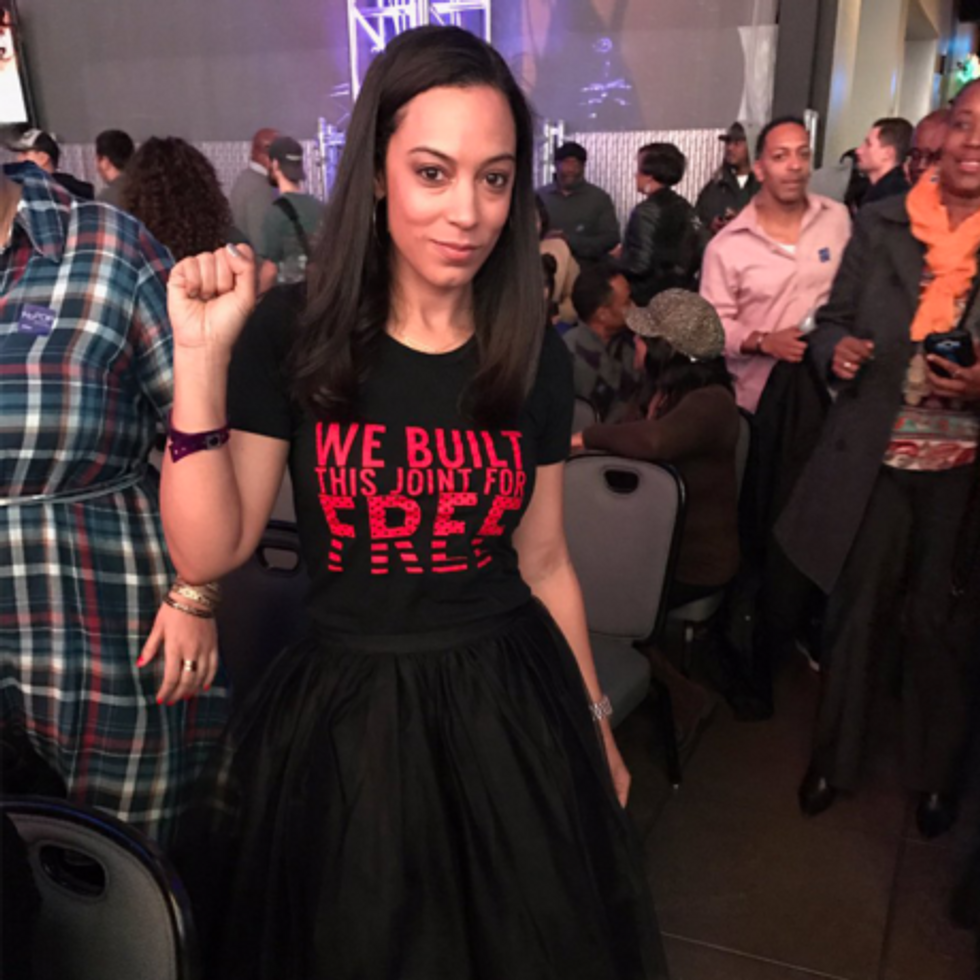 Angela Rye is the last word queen who represents black women in mainstream media and goes toe-to-toe with right-wing political pendants on all the major networks. Her "We Built This Joint For Free" t-shirt can be purchased directly from her website.
Janelle Monae's "SHE" Tee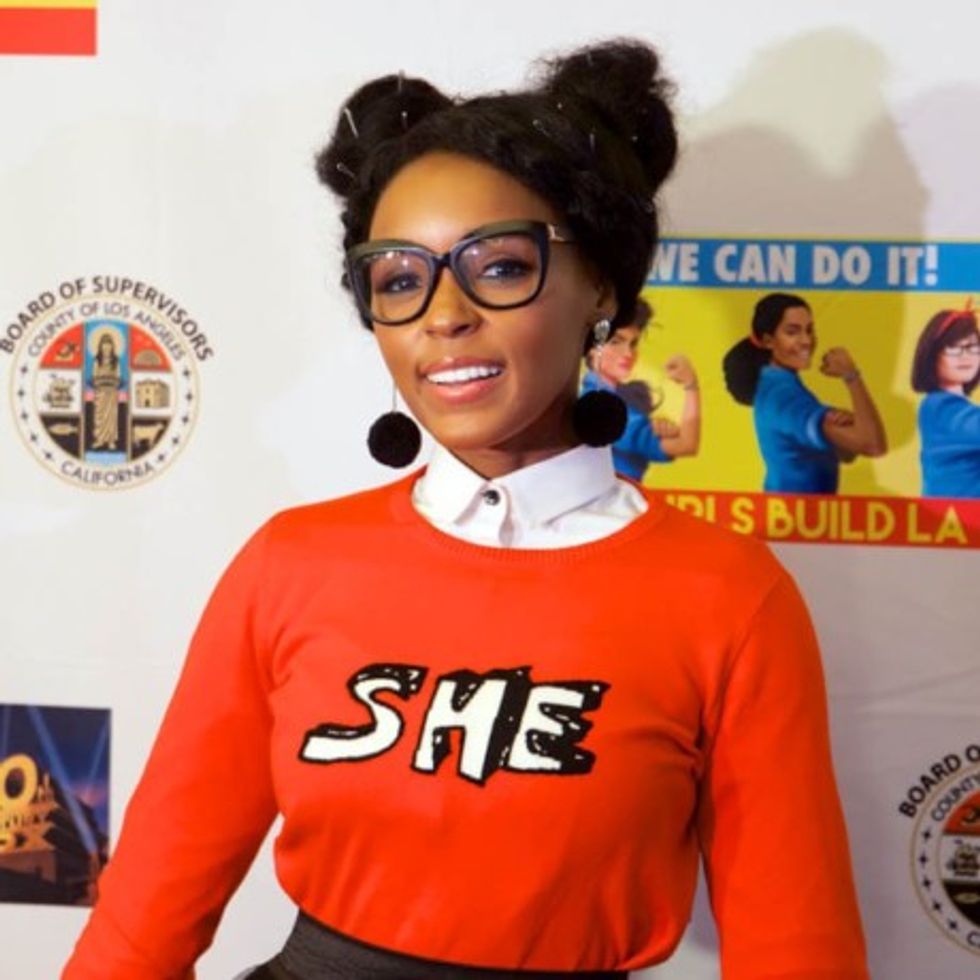 Janelle's t-shirt said a mouthful with only a single word. She eloquently rocked this look to the LA Promise Fund screening of her film Hidden Figures earlier this year and the message was loud and clear.
Kelly Rowland's "Product Of A Strong Female" Tee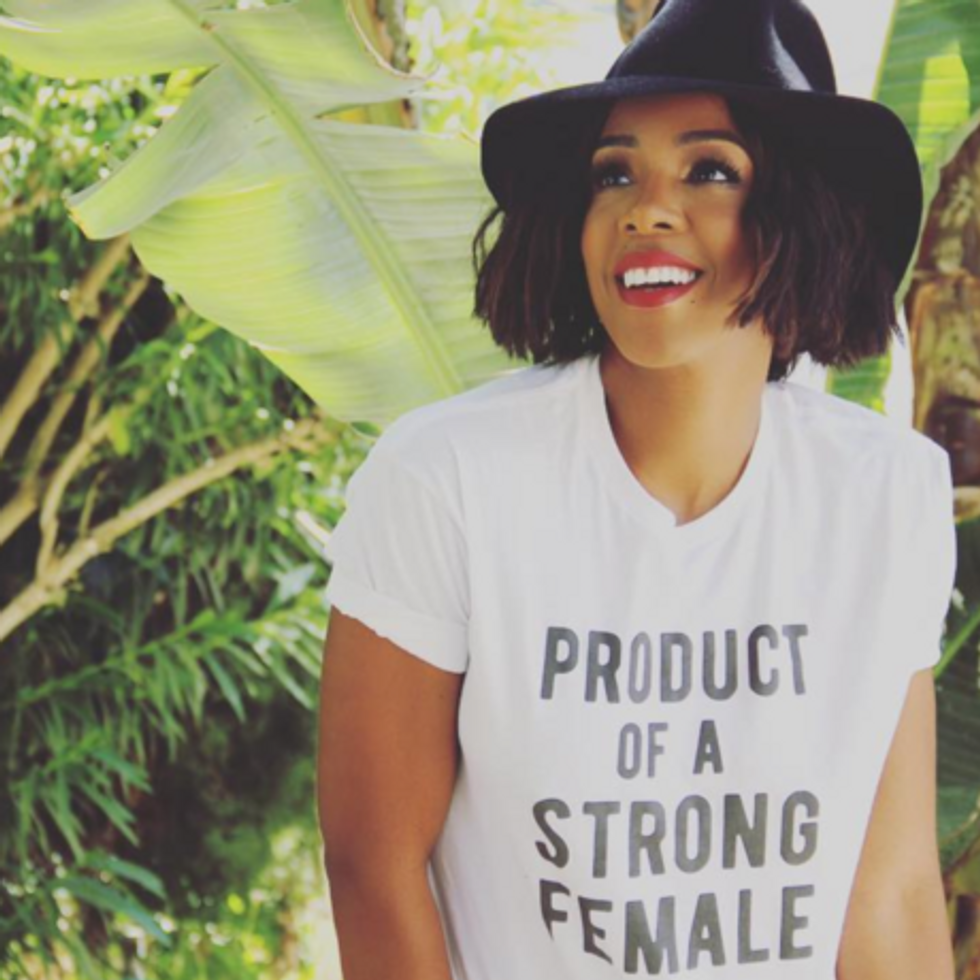 Kelly Rowland's special edition "Product Of A Strong Female" t-shirt was made to raise money to support Baby2Baby, a non-profit organization that provides diapers and clothing to low-income children.
Lupita N'yongo's "Flexin In My Complexion" Tee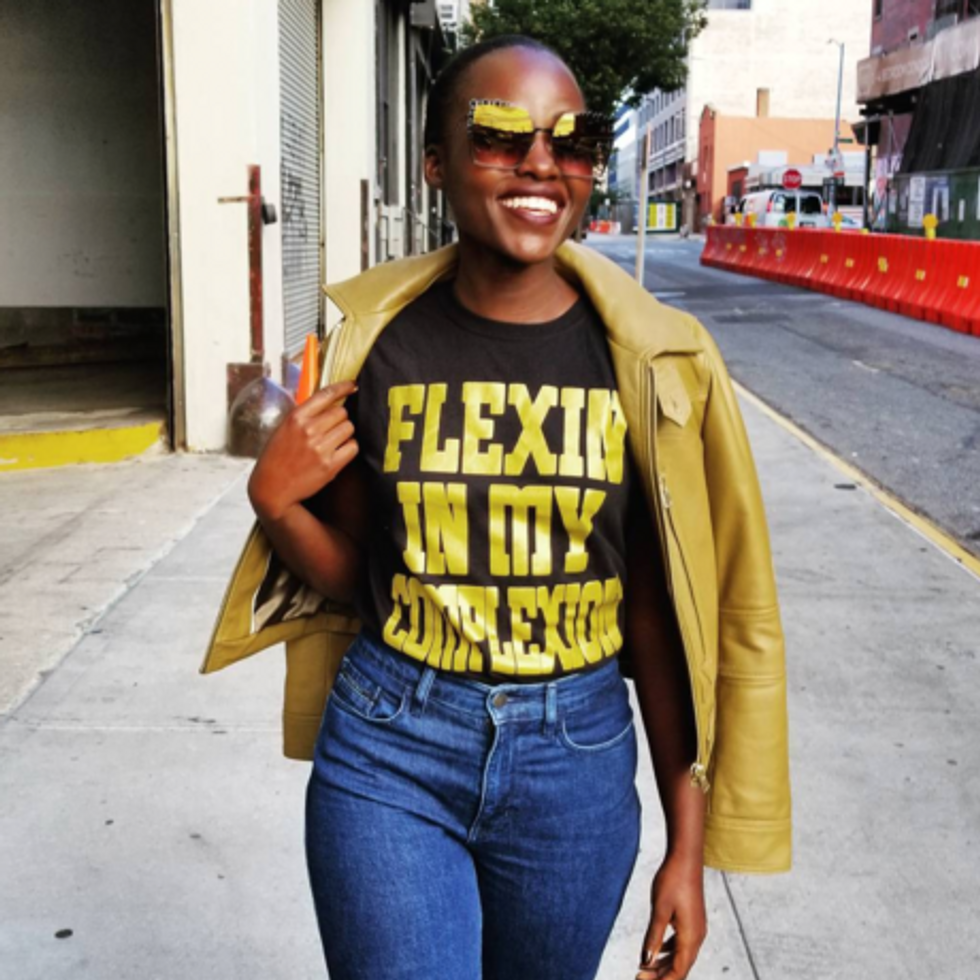 Lupita N'yongo has been reppin black women so hard this year, from speaking up after Grazia magazine photoshopped out her ponytail to rocking this $15 t-shirt from Flexin In My Complexion during NYFW.
What's your favorite way to wear your political statements on your sleeve?