A few months ago, I decided I wanted to lose a couple of pounds and tone up some areas on my body.
---
To keep my busy work schedule intact while fitting in some fitness, I started working out during my lunch break.
The idea of working out during lunch came to me when I was in grad school and one of my peer's had an insanely fit physique. I mean homegirl's arms were looking like Angela Bassett from the Tina Turner film.
Anxious to turn my boring arms into arms of steel, I asked her what her workout routine and meal plan consisted of. In addition to scarfing down steel cut oats, salads, chicken breasts and veggies on the regular, she also worked out three times a day. She told me that she worked out once in the morning, once during lunch and once after work.
At first, the idea of working out midday seemed daunting. I would have rather devoured some Chipotle or Chinese take-out while watching the latest episode of Love & Hip Hop on my tablet during my break from the workday. However, the #bodygoals that I had for myself were still on my mind, and I knew I needed to get out of my comfort zone to get the results I wanted. How does the saying go? Oh yeah, sometimes you have to change your ways to receive change!
But in reality, squeezing in some cardio during my lunch break has been easier and more fulfilling than I imagined. Here is how I have personally benefited from my midday workouts.
I have a better body and more energy.
Although my arms are not quite like Tina Turner's and my six pack is still M.I.A., my body has changed for better. I have noticed that my legs look toner and feel stronger, and my energy level is amazingly high even midday when people normally get fatigued.
I have more "me" time.
Getting a workout in at lunchtime gave me an extra hour of sleep in the morning (no more a.m. workouts!) and more time to work on my side hustle after work. Plus, working out during lunch allows me to avoid the early morning and after-work gym crowds, instead of wasting time waiting for the elliptical.
The best part? I can take advantage of more happy hours with friends after work. After all, it's not ideal or the smartest to workout after having margaritas, right?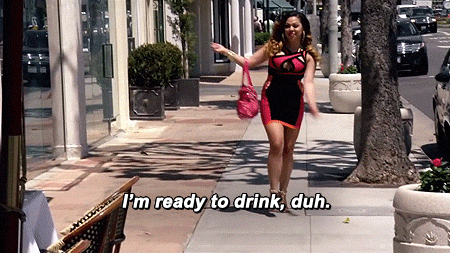 I save money (and my waistline).
Before I started working out during lunch, I was spending a ton of money at Chipotle or Whataburger (yes I'm a Texas gal). Looking back at my bank account statement, I was spending a minimum of $8-$10 almost every day. Spending that amount of money may seem small, but trust me it adds up.
Since I don't have time to eat out for lunch, I meal prep. So now when I need to eat a quick, healthy, and inexpensive meal, I make a quick spinach salad, eat turkey bacon and a boiled egg, or chicken breast and steamed veggies.
I'm less stressed.
We all know that exercise is proven to reduce stress so indulging in a midday workout is an easy way to blow off some steam. I work in a profession that can be very stressful at times, so since I cannot grab a glass of Tequila midday, working out during lunch has helped me "woosah" when I need it.
So what do I do during my lunch break workout?

Even though I do not work far from my local gym, I prefer to use my surroundings at work to burn calories.I love to run outside of my office, run the stairs in my building, or use the benches outside for a couple of tricep dips. I also squeeze in a few push-ups, squats and crunches.
No matter where you work, there will always be a park, field, sidewalk or flight of stairs within walking distance. To get the midday boost and benefits, you just need a quick 30-minute workout.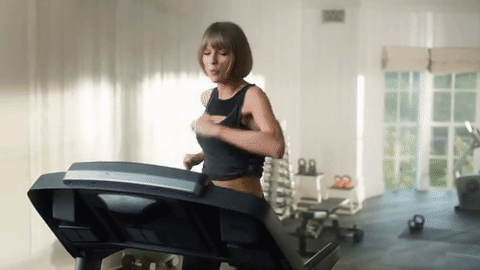 Whether you need a break from sitting at your desk all day or want to free up your evening for drinks or date night with the boo, exercising during your lunch break is a great option.
If you are a midday workout junkie, what does your workout consist of?