Remember when Beyoncé made a splash on the scene last year when she debuted flash tats while on vacation in Italy?
---
Back then, I may or may not have thought that #QueenBey looked like an art project with the way she layered her flash tattoos--a really cool art project that I wanted to replicate.
I thought this every time that she would stunt on the 'gram wearing the temporary metallic tats. And then, the unthinkable happened!  Apparently, she loved them so much that she reached out to the brand to design her own line, and the rest is flash-tats-all-over-my-body history!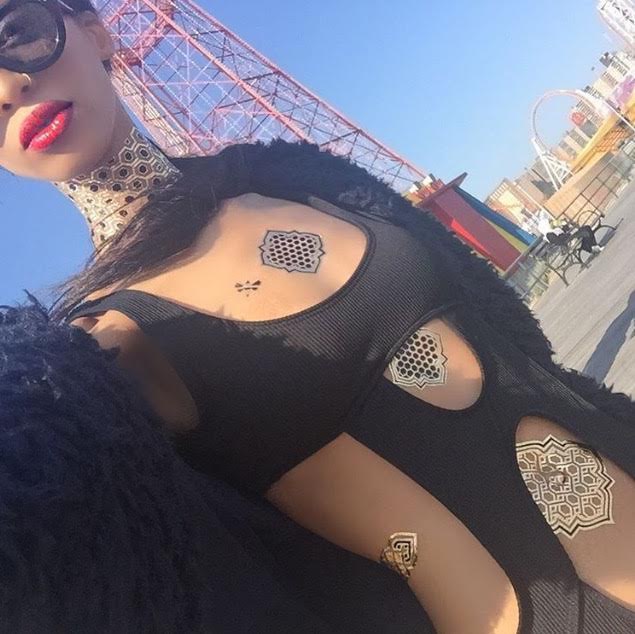 For $28 I received five sheets of individual Beyonce-themed tattoos that were fairly easy to apply.  All I needed was water to add motifs like guns, honeycombs or popular Bey lyrics to my body and I, too, became my very own work of art.
But an interesting thing happened.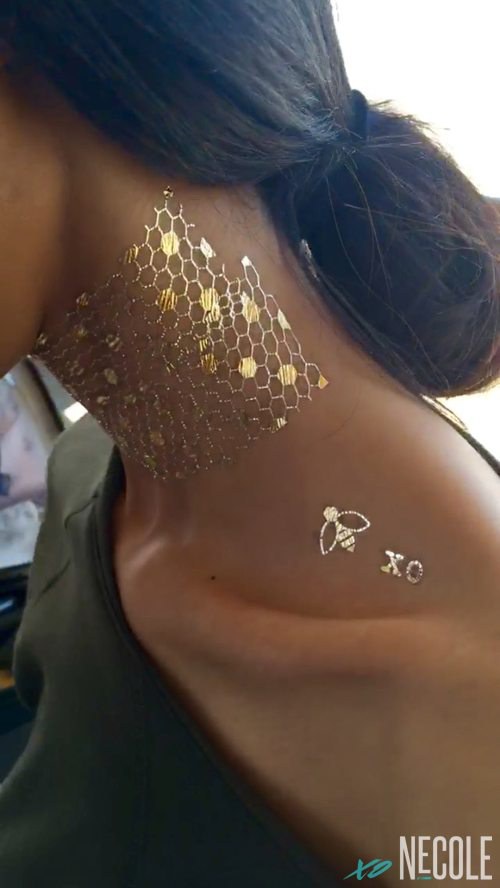 I applied the flash tats to the areas of my body that were my least favorite. I mean, why not make my flaws beautiful, too?
Just like most women I to have areas of my body that I am not to fond of. I dislike my neck, it's just so long. But suddenly, wrapping a choker around it made it more appealing.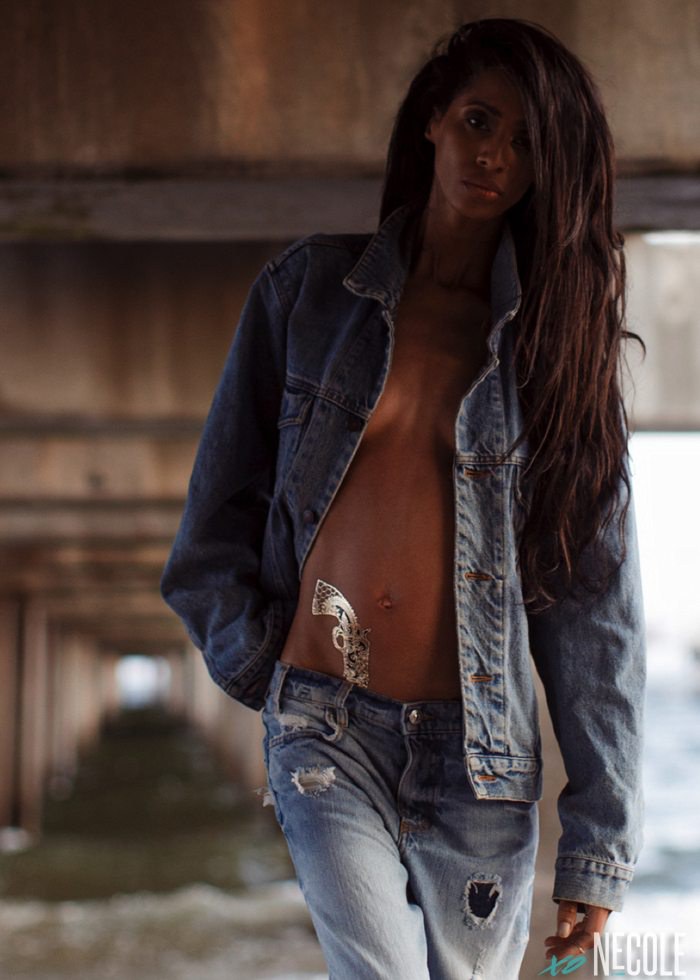 Same with my torso, it's really long so I usually don't like to show my stomach. But with the gun literally on my hip? made it look cool.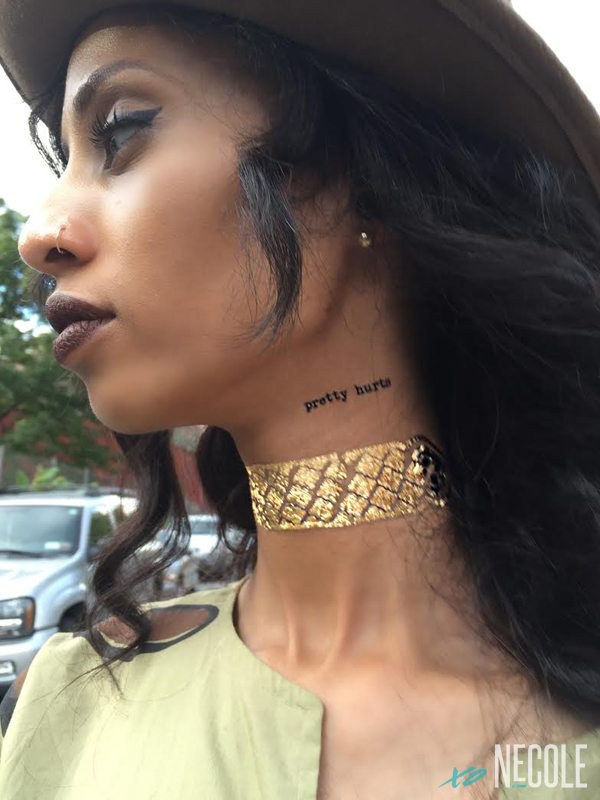 When it came to choosing where to put "pretty hurts," I thought a little more literally. Though I dislike my neck, the phrase to me just represents how doing my hair or getting fancy with makeup can be such an annoying process.  I wore the choker and "pretty hurts" to the Afropunk Festival!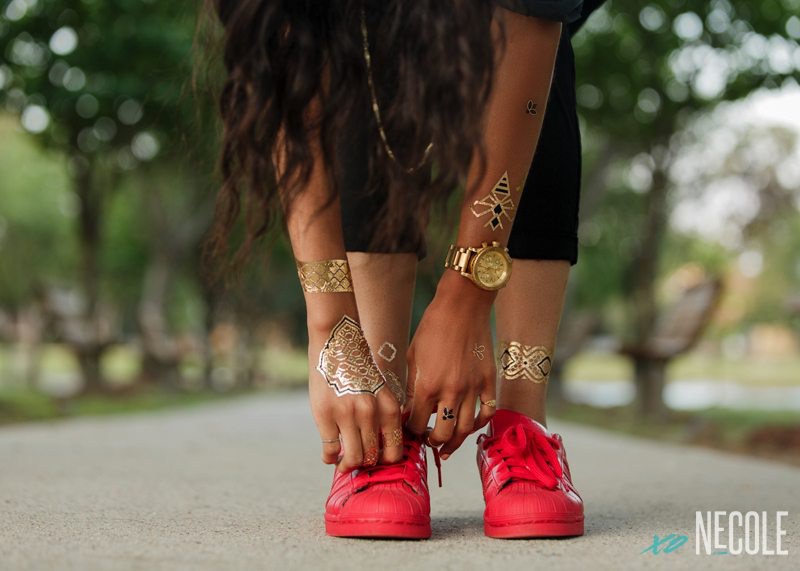 I have my dad's hands and my ankles don't match my feet--my ankles are very small. I also have rather large hands for a woman. But again with the tattoos, I felt like a work of art.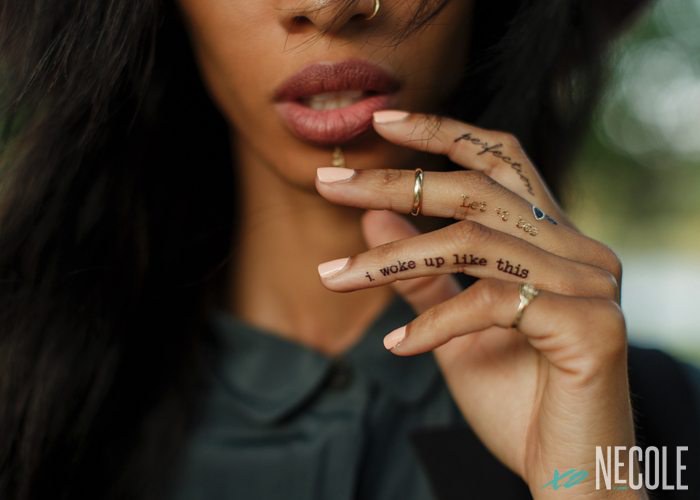 That fabulous Beyoncé is still finding ways to empower women—even if it's only with a flash tat. You can choose an area of your body that you may not find flattering, and in just a matter of moments fall in love with it.
Bey, I love you like xo for that (and of course I had to take a trip to Coney Island to prove it)!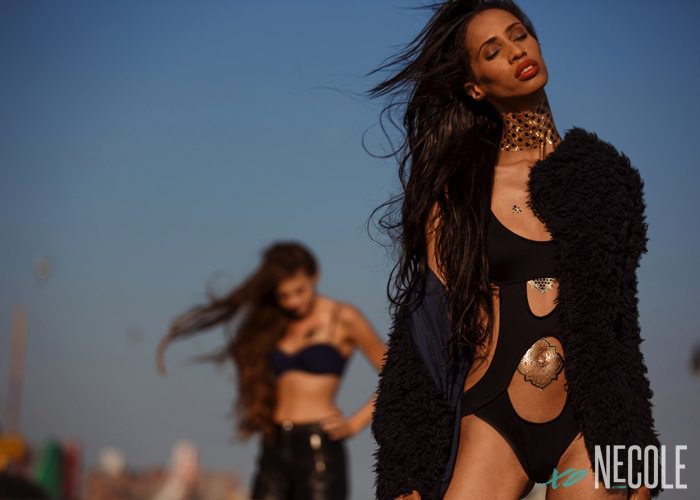 The end result was that I felt very beautiful. Now, I'm not saying this is the reason Beyoncé layers her flash tattoos, but I most certainly felt flawless! Oh, and for the record, to remove them you're going to need a lot of patience, baby oil, and a warm washcloth. Let the baby oil absorb into your skin and then rub in a circular motion.
What are your thoughts on her new flash tats? Get a peek at the various ways I was able to rock them below!